OPL Laundromat Equipment Rental Program Buck a Pound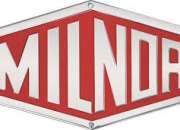 Data of ad
Published
01 of June

/ 17:35hs
Details of ads
Introducing the BUCK-A-POUND Program! A quick start program developed to give you a break on payments for the first year! Payments are based on the capacity of each machine purchased.

For example:
One 60 LB Washer $60.00
One stack dryer $50.00
One double stack dryer $60.00 per month
Total = $170.00 per month

This program is great for hotels, motels, medical clinics, hospitals, pet groomers, garment industry. For a nominal cost you can increase your capacity and productivity.

Benefits:
Conservation of Capital & Credit
This allows you to focus on your core business opportunities and needs while providing new equipment. Let's you hold onto your working capital, so it can be used for other areas for your business, such as expansion, improvements, marketing and inventory.

Immediate use of equipment
After signing your finance documents, you can contact your Laundry Nation to schedule delivery. It's that easy.

100% Financing
In addition to financing 100% of the equipment, you can include ancillary products, sales tax, shipping, and installation. You can package your equipment and ancillary products and services into a single, easy-to-manage solution.